Instagram
How to Recover Deleted Instagram Stories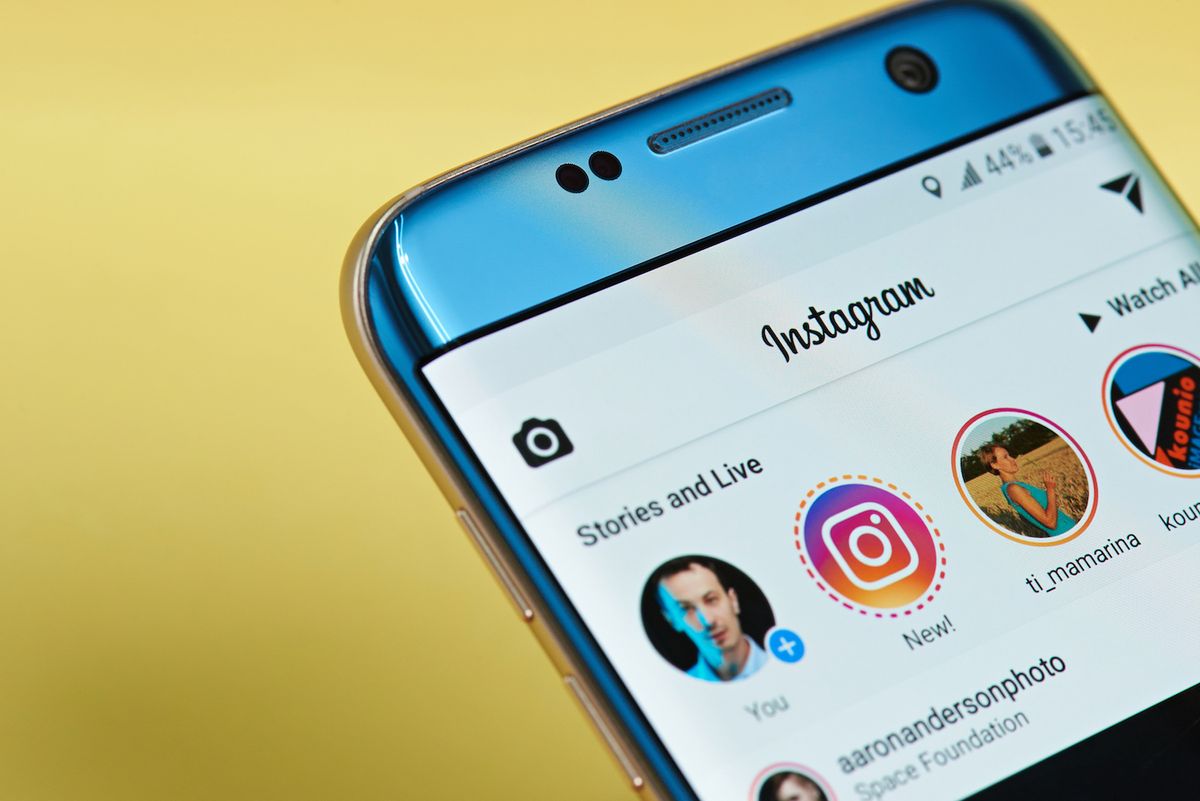 If you intend to share the great moments of your life with your followers, you should definitely try Instagram stories.
There are two options available to you when it comes to Insta stories.
You can either upload photographs or upload a 15-second video clip.
Note, though, that after 24 hours, Instagram automatically deletes your Instagram story.
In case you want to delete your Instagram stories before the 24 hours expire, you can do so manually.
All you need to do is access your profile to delete the stories.
There are many reasons why you would want to delete your Instagram story.
Perhaps, you regret sharing a particular image or video with your followers.
But saving it first is important to consider before deleting the story because if you delete an unsaved story, you may not know how to retrieve it in the future.
There is no need to worry, though, as this article will teach you three simple steps to recover deleted Instagram stories.
The Steps to Recover Instagram Stories That Have Been Deleted
If you desire to retrieve your deleted Instagram stories, the first thing you need to do is visit your Insta stories archives.
When you enter your story's archives, look for the past story you wish to recover and restore.
Next, you must save that story.
A saved archived Insta story goes directly into your phone gallery.
If you want to, you may also re-share the restored story on your Instagram profile.
When you re-share a story that was archived, it will be automatically marked with the caption "Memories" along with the original publishing date.
If you do not want the "Memories" caption or the date in your story, there is an easy way to get rid of them.
Simply click on the caption with your cursor and drag it to the trash icon.
An important thing to remember is that you can only retrieve stories that expired naturally after 24 hours of uploading.
Those who deleted their stories manually before the 24 hours window will not find the deleted stories in their Instagram archives.
If you want a detailed explanation of how to recover deleted Instagram stories, please continue reading.
Step 1: Visit Instagram Archives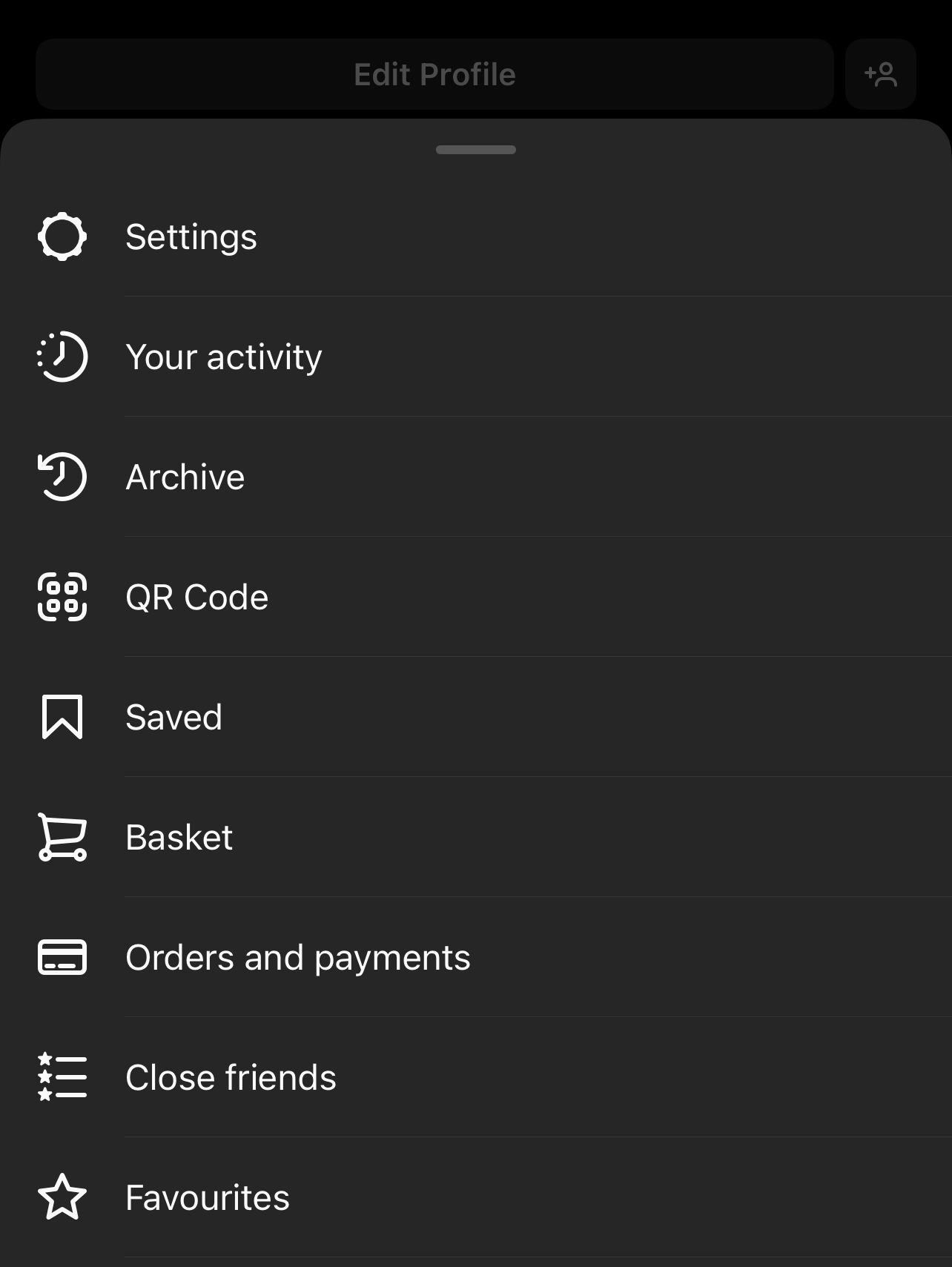 In the first step, you must visit your Instagram stories archives.
Start from the beginning. Tap the Instagram app icon on your phone to open it.
If you haven't downloaded the app, please do so from Google Play Store or Apple App Store.
Note that you cannot access the Instagram stories archives from your desktop or computer.
You can only view the archives on your mobile devices.
After the Instagram app opens on your phone, tap on your Insta profile icon. You will find this icon on the navigation bar at the bottom.
Once you tap on your profile icon, the app will redirect you to your Instagram profile.
When you are on your Instagram profile, look at the top of your profile, where you'll see a menu icon.
In the next step, you need to open the menu. To do this, tap on the menu icon.
After the menu opens, you will come across many options, including archives, settings, your activity and many more.
Each option helps you in different ways.
For instance, the settings option opens the settings page. On this page, you can play around with settings like privacy, notifications and security.
The option you are looking for is archives.
When you tap on this option, you will enter the archives page. This page lets you view your archived Instagram stories, posts and live streams.
After opening the archives page, you must follow the steps below.
Step 2: Select the Story You Want to Recover by Tapping on It
Once you tap the archive option, the archive page will open on your mobile screen.
In total, there are three archive pages. These include the posts archives, the stories archives, and the live archives.
If you select the post archives, you will gain access to all your past archived Instagram posts.
If you select the live archives, you can view your past Insta live streams.
But the option you need to select and tap on is the stories archives.
Here, you can view your past Instagram stories, provided you did not delete them manually in advance.
To visit the stories archive, go to the navigation bar at the top. Look for the drop-down arrow and tap on it.
A drop-down menu will appear bearing three options – post archives, live archives, and stories archives.
You need to tap on the stories archives option to advance.
Once you tap on this option, a grid will appear on your mobile screen. You can see all your past Instagram stories in this grid.
These archived stories are in order according to the upload date.
This means the newest, recent stories will appear on top. To look for much older stories, you will have to scroll up.
Each story will have a date on a corner on its left side. This will help you ascertain when a particular story was published on your profile.
When you find the story you are looking for it, tap on it to see it.
In case you cannot find the archived story you are looking for, take a breather and think.
In all probability, you must have deleted that story manually before 24 hours expired.
If you had deleted the story manually, then, unfortunately, Instagram does not offer any solutions to recover it.
However, you can check your phone gallery to look for the picture or video you uploaded to your Instagram stories.
In the next section, you will learn how to restore and save a deleted story on your phone gallery.
Step 3: Save the Video or Photo
Once you tap on the deleted story you want to restore, the video or image will expand on your screen.
This deleted story will appear like a normal Instagram story.
However, you will also find three different icons at the bottom of the story. These icons are – Highlight, Promote and More.
The Promote option allows you to promote your stories even to those users who do not follow you on Instagram.
The Highlight option will put that particular story in the Highlights of your liking.
Lastly, the More option will provide more options to you. Tap on the More option.
These are the option More will provide – save it, delete the story, re-share it, share it as a post or tag a business partner.
In case your archived story is an image, tap on the option Save Photo to send it to the phone gallery. Similarly, for a video story, tap on the option Save Video.
If you wish to re-share the story on your profile, tap on the Reshare Archived Story option.
Mind you, when you re-share an archived story, a caption reading "Memories" will appear along with it.
Your re-shared story will also bear the date of its original upload.
To get rid of this caption and date, simply drag and drop them into the trash icon.
Final Thoughts
If you wish to recover old Instagram stories, all you need to do is visit the Instagram archives.
The Instagram app is programmed to delete stories after 24 hours.
These expired stories are archived in the application.
However, if you manually delete a story before the 24 hours expire, then Instagram will not archive it.
You will not be able to recover a manually deleted story unless it is saved on your phone.