Instagram
How to Fix Checkpoint Required on Instagram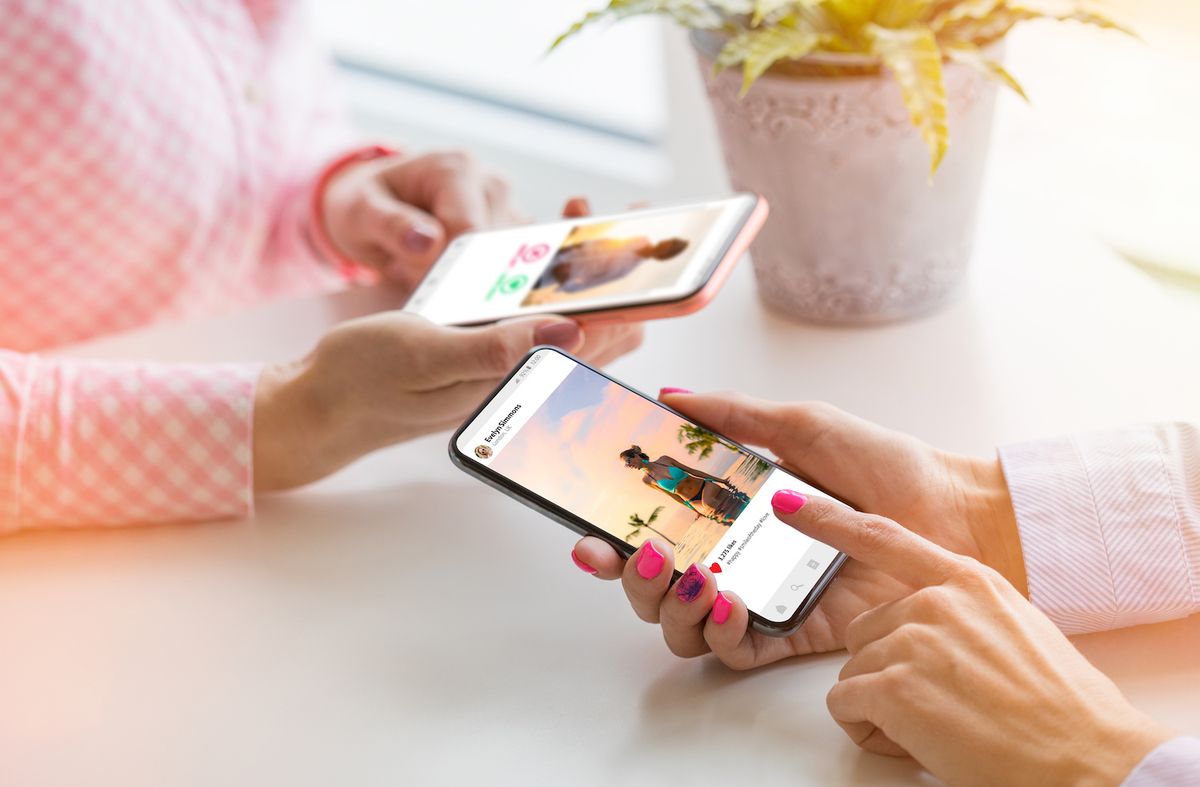 Are you getting a "Checkpoint Required" error notification when you log into Instagram?
What causes this error?
How can you fix it?
This article will help you understand why that error occurs and what you can do to fix it permanently.
We'll discuss the following:
The cause of the "Checkpoint Required" error
How to resolve the "Checkpoint Required" error
The Cause of the Checkpoint Required Error
The checkpoint required error is one of the ways that Instagram tries to identify if you're a human or a bot.
Certain kinds of actions can flag you within the Instagram system, resulting in this error response.
The primary purpose of this error is to prevent bots from using Instagram.
These are some of the reasons why this error occurs:
1. You're logging in from a different geographical location than usual.
2. You're using an unauthorized third-party service to access Instagram, which is one of the ways that scammers operate to generate followers, likes, comments, etc., via automation software.
3. You're using a VPN or proxy to access your account, which causes Instagram to flag your account.
4. You've exceeded the regular amount of daily actions for your account.
How to Resolve Checkpoint Required Error

There are many ways to fix this problem.
We're going to start with the most common solutions and work backward to the rarer ones so we can tackle this as comprehensively as possible.

1. Assure Instagram You're Not a Bot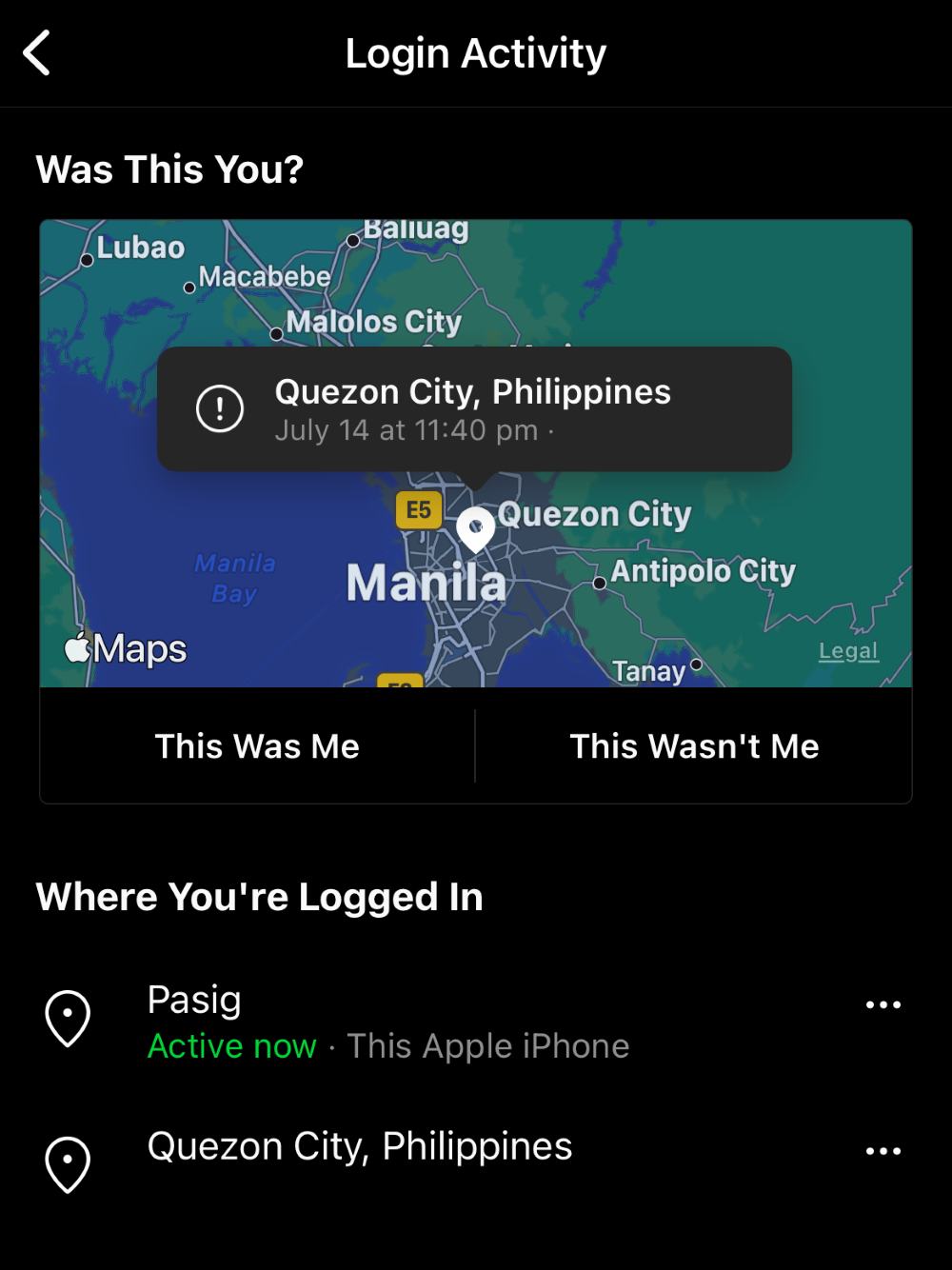 If you encounter the "Checkpoint Required" error when logging into Instagram, you need to use an access code to move forward.
You can choose to receive this access code from either an SMS or email message.
If you're using a different device than you usually do, you will receive a notification asking if the user logging in is really you.
All you need to do is click on the "It was me" option to approve the action.
If you're not receiving this message, simply refresh your page.
You will get a message that you tried to log in.
You will be prompted with two choices:
"I don't recognize the login attempt"
"It was me"
Select the "It was me" option to move forward.

2. Temporarily Deactivate and Reactivate Your Account
If you're logged into Instagram on multiple devices at once, another solution you cant try is to deactivate your account temporarily.
This will log you out of every device.
After a few hours pass, activate your account again.
Here's what you need to do:
1. Access your usual Instagram device.
2. Go to your profile page.
3. Select the "Temporarily Disable My Account" button.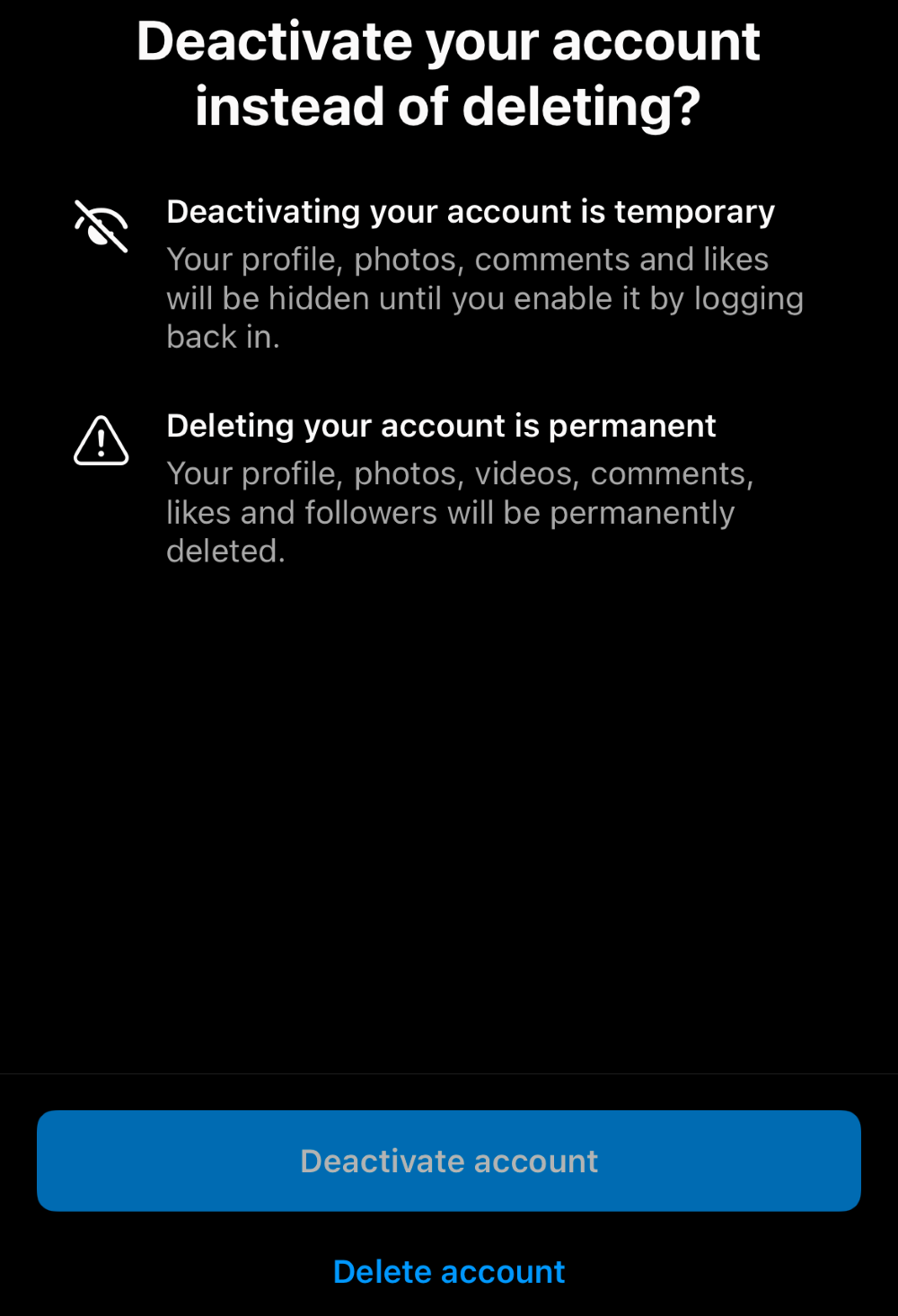 4. You will be given multiple options. Choose the "I just need a break" option.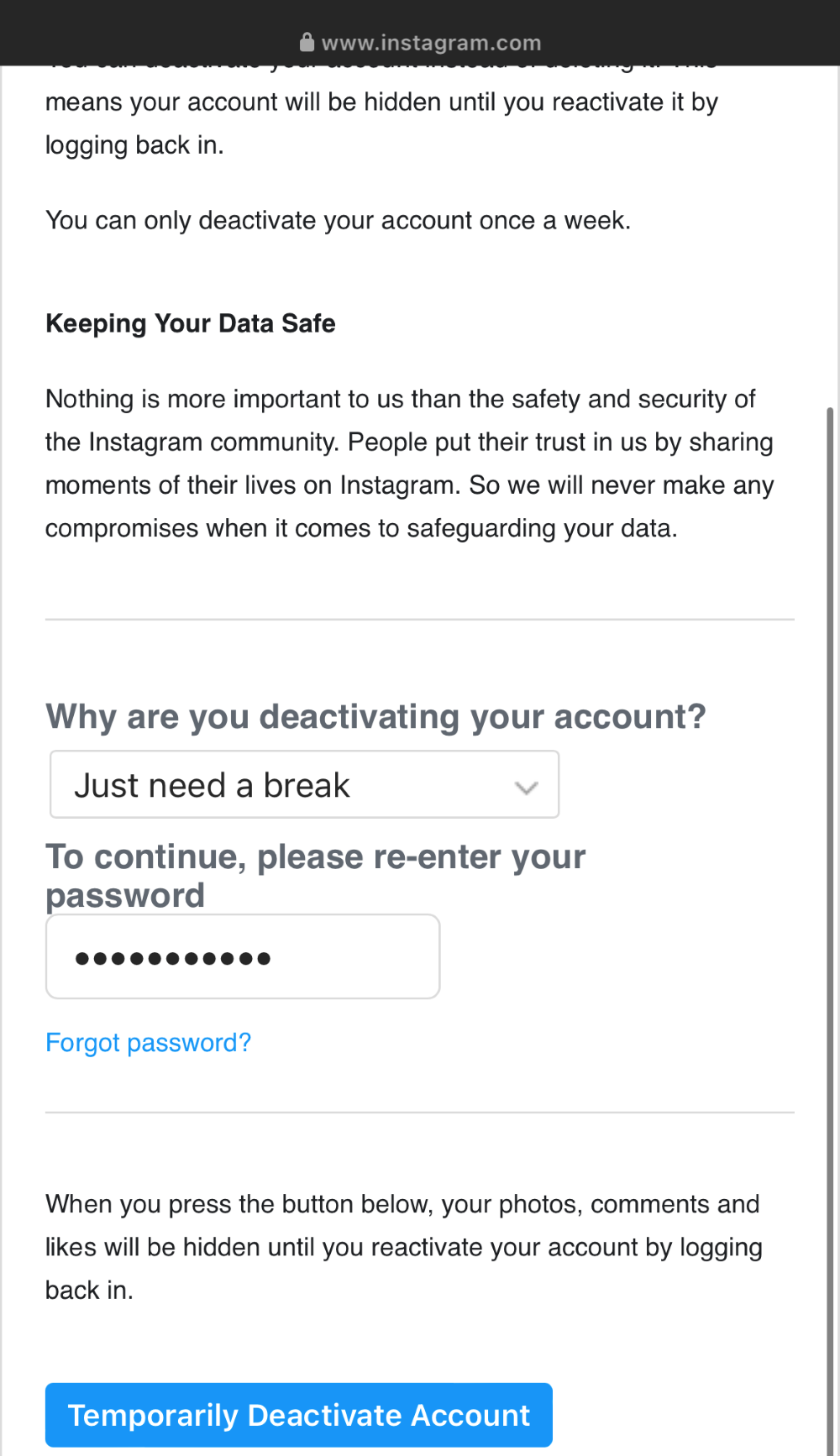 5. Enter your password for confirmation.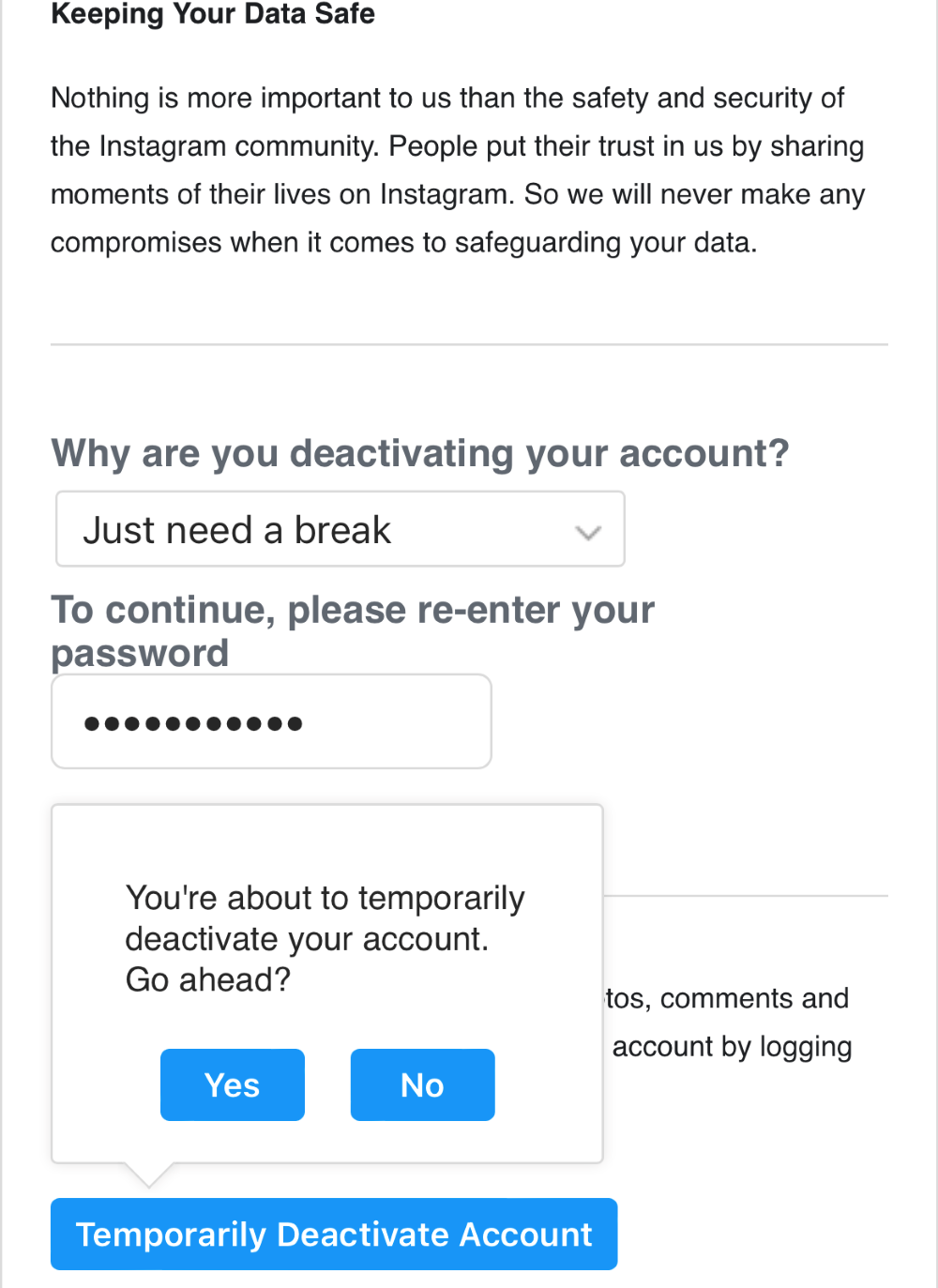 6. Wait three to four hours. The longer, the better.
7. Enter your profile page again and select the activation button.
You should now be able to log in on any device without getting the "Checkpoint Error" message.
This method isn't recommended because it makes you wait for several hours before you can use your account.

3. Limit Your Daily Actions
Instagram has action limits for every user to prevent bots from taking over Instagram.
This means you can only like posts, follow accounts, and perform other actions a limited number of times.
Otherwise, Instagram will decide you're going too fast and are probably a bot of some kind.
As of 2022, you can generate 300 to 500 likes, send 200 comments, and follow only 100 to 150 accounts per day.
The maximum number of accounts you can follow is around 7,500 accounts.
Your DMs are limited to 50 to 70 messages per day.
However, this is more complicated because you can send DMs to more than one person at once, so the rules for DMs aren't as straightforward.
A good rule of thumb here is not to send the exact same text to multiple people since this makes you look like a spammer.
You will also want to respond to all your DMs in separate batches.
If you reply to hundreds of messages in a short span of time, you might get action-blocked on suspicion of being a bot.
This can happen when you send the same message to lots of people at once.
Instagram hasn't revealed how many posts you are limited to in a day, so you can post as many as you want.
But take care to wait for a moment or two between posts so it doesn't look like you're using automation software.
You'll be sent to the "Checkpoint Required" page to verify that you're not a bot when you exceed the normal number of internal actions in a day.
In extreme cases, you might get action-blocked, which is basically a temporary ban from Instagram.
If you get action-blocked, try to understand why it happened so it doesn't happen again because multiple action blocks can lead to a permanent account ban.
There's no known way to recover from that.

4. Verify Your Account
Sometimes you've done nothing wrong at all, but your account is flagged because you haven't filled out your profile with the required personal details yet.
Instagram will usually send you a code to the phone number or email address that you signed up with.
You'll need to re-enter this code to verify your account.
If you haven't completed and verified your profile, there's a good chance you will get a "Checkpoint Required" error.
Log in to your email, look for Instagram's registration email that gives you instructions on how to verify your account, and follow them.
When filling out your profile, the more information you give Instagram, the easier it is for them to recognize you as a human being instead of a bot.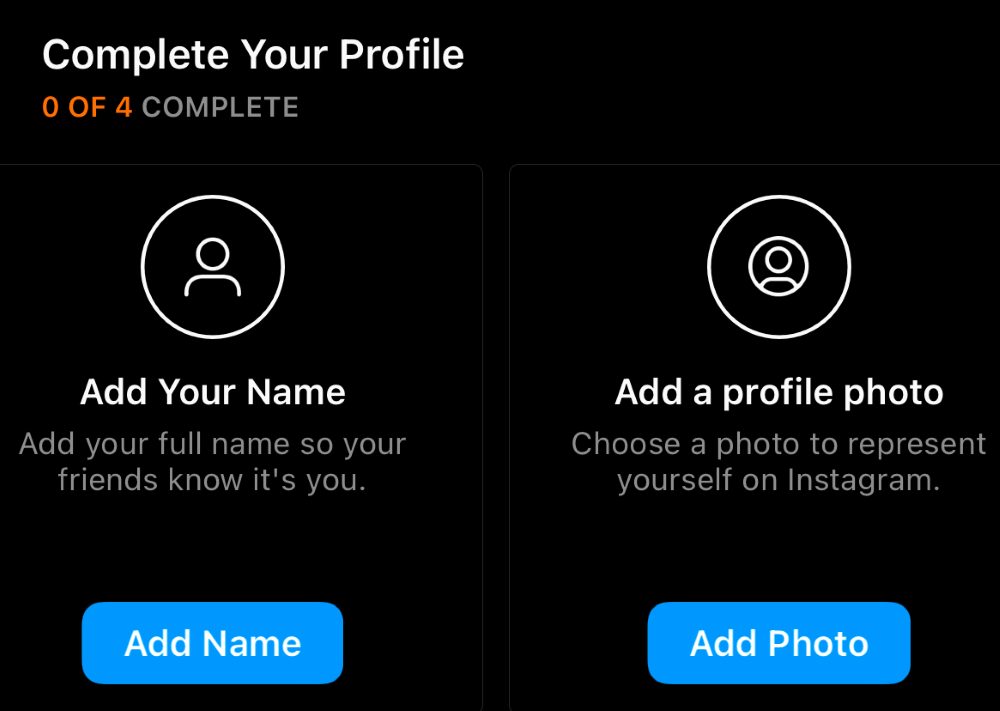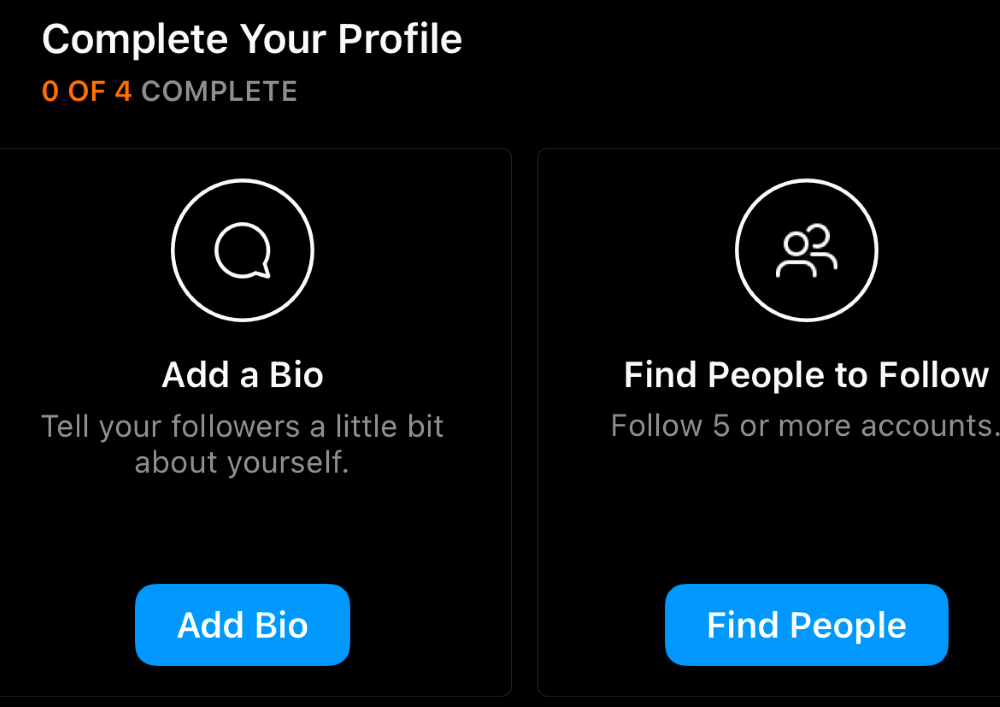 Add your profile picture, fill out your bio section, and only then start engaging with others on the platform.
Also, take note of how others are interacting with your account.
The more likes and engagement on your profile, the better you're presenting yourself as a real user instead of a bot.
Final Thoughts
The "Checkpoint Required" error is much more common than you would think, and fortunately, it's not difficult to resolve.
Just follow Instagram's recommendations and usage guidelines and make sure you stay away from VPNs.
Also, don't use too many devices for your account.
This error is intended to prevent users from using bots and other kinds of automation tools to rig Instagram in their favor.
So all it's really doing is making Instagram a safer and more authentic platform for you to engage in.
You should be able to resolve the problem as long as you follow the solutions listed in this article.